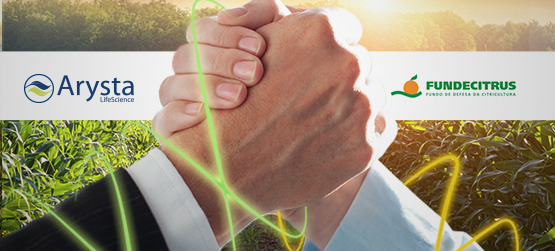 Project carried out in partnership between companies and research institutes helps to intensify best practices when spraying groves.
Partnerships between companies and public and private institutions have proven to be a good strategy for actions aimed at improving sustainability in a given sector. It's no different with citriculture. In Brazil, Fundecitrus, a research organization maintained in partnership with citrus growers and industry, has signed an agreement with the chemical company Arysta to strengthen the inspection of sprayers used on citrus farms. The initiative is an extension of the Aplique Bem Program, which also involves Agronomic Institute of Campinas (IAC), an agency linked to the Secretariat of Agriculture of the State of São Paulo. The action's idea is to multiply best practices such as the correct application of agrochemicals and the use of Personal Protective Equipment (PPE) on farms.
Fundecitrus will select small, medium and large producers and the Aplique Bem Program will evaluate the spraying equipment in these properties. The partnership aims to validate the evaluation method for turbo-sprayers. Similar work is already being developed for the validation of the method for sprayers on bars of sugarcane crops.
According to Hamilton Ramos, IAC's scientific researcher, effective spraying is only possible with the combination of three factors: good sprayers, good regulation and operation by a trained professional. "In 10 years of implementation, Aplique Bem has been emphasizing on regulation and training, working to improve the quality of spraying. Now with the approval of ISO 16122, it's also possible to evaluate the quality of the sprayer, based on the analysis of the quality of these equipment in use in Brazilian agriculture," said Ramos.
The Arysta and Fundecitrus' partnership seeks to validate the method of analysis and the creation and validation of a database to analyze the quality of sprayers in use in the citrus farms in the state of São Paulo, based on international norms. In the first stage of the project, there will be an evaluation of at least 20 turbo-sprayers. "Once the evaluation method and the database have been developed, Aplique Bem can not only improve its service to farmers, but also know the main problems encountered," explains Arysta LifeScience's stewardship expert, Ms. Cláudia Barros.
In this sense, the partner will also guide farmers in choosing this equipment for different types of crops. "There is great demand for information from farmers who are looking for assistance to choose the right equipment for citrus management and cultivation. Our intention is to identify the main problems, risks and difficulties in the field, helping farmers in the correct application of theinputs in a more efficient and secure way," explained Mr. Marcelo Scapin, a scientific researcher at Fundecitrus.